The Regional Universities Forum for Capacity Building in Agriculture (RUFORUM) held its 5th Biennial Conference October 17-21, 2016 in Cape Town, South Africa with the theme "Linking Agricultural Universities with Civil Society, Private Sector, Governments and other Stakeholders in support of Agricultural Development in Africa."
InnovATE sponsored a side session at the conference titled, "Positive Youth Development and Experiential Learning in University Outreach." Positive youth development programs promote self-reliance, confidence, teamwork, leadership and entrepreneurial thinking among youth through extracurricular clubs supported by local communities. They are also effective mechanisms for dissemination of agricultural extension, nutrition, and health messages in rural areas. Experiential learning is a pedagogic method that involves students in community-centered problem solving. Experiential learning is integrated into formal classes for credit. The session highlighted how to do so effectively by examining successful cases and discussing factors that lead to good learning outcomes.
Participants learned how positive youth development and experiential learning can be used to improve university outreach. The session featured and compared successful models of positive youth development programs in Africa, emphasizing opportunities for university faculty members to provide agricultural technical guidance. Experiential learning programs were featured as models for community engagement of university students. Powerpoints for each of the presentations and biographies of the presenters are below.
Presentations:
Sénégal 4-HLinking University Experts with Grassroots Youth Leaders, Bineta Guisse, Gender & Youth Integration in Community Economic Development Programs Coordinator, Education & Research in Agriculture (ERA) project
Senegal 4-H: Linking University Experts with Grassroots Youth Leaders, Mor Seck, Researcher, University of Thiès, Senegal, ISFAR, institutional contact for positive youth development
4-H Ghana Overview, Appiah Kwaku Boateng, founder of 4-H Ghana
University Involvement in 4-H Ghana, Osman Alhassan, Regional Coordinator, 4-H Ghana, Northern Region-Tamale, Ghana
4-H in Africa, video featuring 4-H Ghana
The Experiences of Department of Agricultural Economics and Extension University of Cape Coast in Integrating Experiential Learning into a Curricula and Collaboration with 4-H Ghana for Positive Youth Development, Festus Annor-Frempong, Department of Agricultural Economics and Extension, College of Agriculture and Natural Resources, University of Cape Coast, Ghana
Integrating Experiential Learning across University Curricula: Experiences from the University for Development Studies, Tamale, Ghana, Courage K.S. Saba, Senior Lecturer, Faculty of Agriculture and Deputy Director of Office for Linkages and International Relationships, University for Development Studies, Ghana
Integrating Experiential Learning into Curriculum: Experiences from Sokoine University of Agriculture, Carolyne I. Nombo, Senior Lecturer and Director of Development Studies Institute, Sokoine University of Agriculture, Tanzania
Assessing Opportunities for University Outreach in Liberia's 4-H Program, G. Umaru Sheriff, National Executive Director, 4-H Liberia; and Roland C.Y. Massaquoi, Dean, William R. Tolbert College of Agriculture & Forestry, University of Liberia and Chairman, Interim Management Team, Bong County Technical College
Gender Toolkit for Positive Youth Development Programs: Experience of Tanzania, Susan Naburi, CEO, Tanzania 4-H Organization
Presenter Biographies: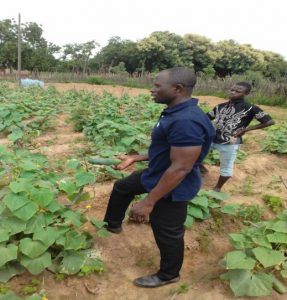 Osman Alhassan
Osman Alhassan is a well-motivated young development worker who combined academic qualification, inter-personal skills and training of trainers to help build the capacity of the rural poor especially among the youth to alleviate poverty. He has spearheaded a number of 4-H Ghana projects since its Northern regional office was established in November 2012. He lead in the implementation of the enterprise gardening in six district including, Tolon, Savelugu Nantong Municipal, Kumbungu District, West Mamprusi District, Tamale Metro and Yendi Municipal. He also collaborated with Savanna Agriculture Research Institute (SARI) to carry out a project known as Promotion of Orange-Fleshed sweet potatoes project. It was carry out in 8 districts in Northern Region from March 2013 to November 2014. Under the project, farmers were thought how to increase Sweet potatoes yield and how to add value to it.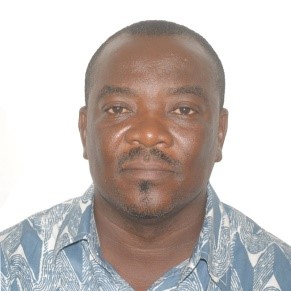 Festus Kwabena Annor-Frempong
Festus Annor-Frempong is currently an Associate Professor and the Department Head of Agricultural Economics & Extension in the School of Agriculture at the University of Cape Coast, Ghana. Dr. Annor-Frempong manages teaching, training and research activities in the department. He has oversight responsibility for running the Sasakawa Guest Centre facility that generates income to support teaching and research. He has over 18 years teaching experience at the university level. Dr. Annor-Frempong has trained over 40 graduate students and over 1000 undergraduate and 400 mid-career extension staff. He coordinated The "Supervised Enterprise Projects" which used experiential learning principles to identify problems and introduce appropriate agricultural technologies and solutions to small-scale farmers in Ghana. Due to the projects successes, this concept has been applied in over 19 programs in nine African countries. The projects enjoy sponsorship from District Assemblies and NGOs like Sasakawa Global 2000 and the private sector. He has consulted extensively with a team of researchers for World Food Programme, USAID, FAO, JICA on agriculture, extension education, rural and community development related projects. His research has led to assessments of the situation and needs for strengthening agricultural education, extension, training and development, support for communication and rural youth and adult programs.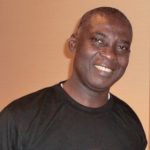 Appiah Kwaku Boateng
As the Founder of the 4-H program in Ghana, Appiah Boateng has been leading the way in innovation for rural youth development in Ghana and Africa for decades. He has worked as a Youth Development Coordinator with the National Youth Authority for more than 27 years. His collaborative approach led to an establishment of a Development Partnership with many organizations throughout Ghana and around the world.  Mr. Boateng was part of the selected group that met at the National 4-H Council in Chevy Chase, Maryland, USA to develop the Global 4-H strategy which led to the Global 4-H Network, of which he currently serves as a Board Member representing the Africa Region.
Mr. Boatengs' travels led him to Uzbekistan, where he studied youth pedagogy and development at the Tashkent Komsomol Advanced Institute of Higher Learning. He also holds a Diploma in Youth in Development Work from the Commonwealth Youth Programme and the University of Ghana. He has recently completed a Masters program (MA) on Governance and Sustainable Development at the University of Cape Coast, in Ghana.
Since the establishment of 4-H progam in Ghana in the year 2000 in the New Juaben District, today   over 420 school clubs have been established in 5 Regions in Ghana reaching over 47,600 young people in Basic  and Senior High Schools in Ghana.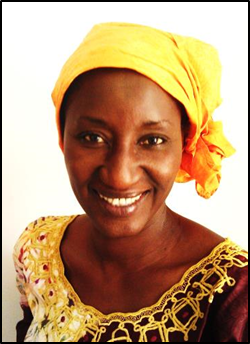 Bineta Khalla Guissé
Bineta Guisse is currently the Gender & Youth Integration in Community Economic Development – Programs Coordinator at USAID/Education, Research in Agriculture Project after five years of serving as the Gender and Community Outreach Officer. In her current position, Bineta specializes in strategic planning and organizational policy development / implementation with a focus on innovative approaches to securing child well being and women's empowerment through education and micro enterprises. She is the current architect of the project's Gender Strategy, and is spearheading USAID/ERA's efforts at promoting gender equality and integrating Youth Programming through a variety of new programs, most notably the "Positive Youth Development, Senegal 4-H program, after the project girl's scholarship program which has been launched in March 2012,to offer new opportunities advancing girls enrollment in agricultural studies.
Prior to joining USAID/ERA, she was a consultant, activist, and community organizer with over 15 years of experience in community based programs with governments and NGOs. Research and Evaluation's development Programs is a big part of a work experience. She serves as a consultant for more than 10 years offering on-going training and technical assistance to community development institutions across the country and assist local municipalities to build economic development initiatives within economically depressed areas of target cities.
Roland Massaquoi 
Dean of the College of Agriculture & Forestry, University of Liberia
Susan Naburi
Susan Naburi is currently the Executive Director and CEO of Tanzania 4-H Organization. A non-profit youth member based organization. Her responsibilities include organizational development, fund raising and sustainability. She works on strengthening youth entrepreneurship and self-reliance and promoting agri-business in rural areas. Ms. Naburi is a member of the Board of Directors, past and present, in various organizations locally and internationally. She is also very involved in community service and is an active volunteer in various capacities.
Ms. Naburi's achievements include: Host and trainer to the International Take a Lead Conference. Founder and active member of the Africa 4-H Network and Global 4-H Network. Host and founder member (Hub of excellence – Leadership) 4-H Africa Leadership Institute. Facilitator on Gender Equity & Sensitivity in 4-H programs at the 1st Global 4-H Network Summit Seoul, Korea. She graduated at the University of Maine, USA in IT.  She has served in different capacities and attended various local and international trainings and workshops, learning new concepts about non-formal education and cultural diversity.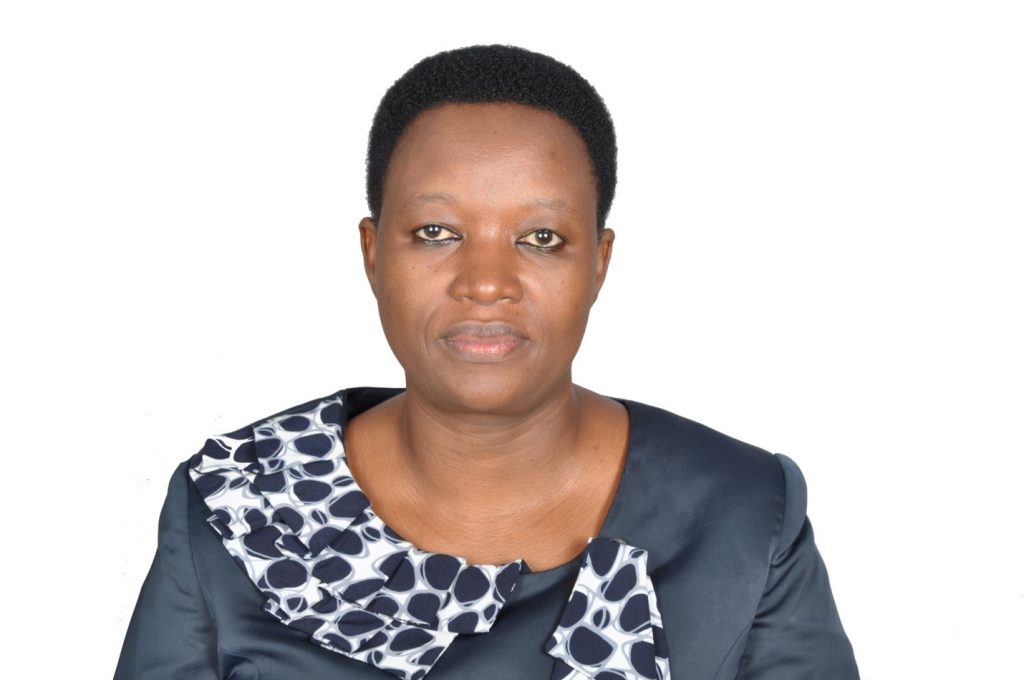 Carolyne Nombo
Carolyne Nombo is a Senior Lecturer and Director of Sokoine University of Agriculture's Development Studies Institute, Dr. Nombo is an expert on gender and rural development. As part of the Innovative Agricultural Research Initiative (iAGRI), she works primarily with SUA's Gender Policy Implementation Committee (GPIC) to coordinate the implementation of the university's gender policy. She has over 15 years experience in a broad range of livelihood projects management and coordination with a sound understanding of participatory approaches. She is also coordinating the formal mentoring program that helps young staff, especially female members, reach their full potential. Her research focuses on Rural Development and livelihoods, Gender and Development, Social Capital and HIV/AIDS.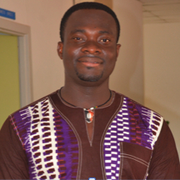 Courage Kosi Setsoafia Saba 
Courage Kosi Setsoafia Saba is a Senior Lecturer in Microbiology in the Faculty of Agriculture of the University for Development Studies (UDS). Dr. Saba has worked with UDS since 2006 and rose through the ranks and presently serving as the Deputy Director of Linkages and International Relationships of UDS. His research interest is mechanisms for antibiotic resistance in humans, animals and foods. He is a staunch advocate of antibiotic resistance education and hopes to organize a series of lectures on antibiotic action in Ghana and other African countries in the coming years.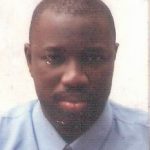 Mor Seck 
Mor Seck is a nutritionist Teacher/ Researcher at the Higher Institute for Rural and Agricultural Studies in the department for animal production at the University of Thies, Senegal. His department supervises engineers in agricultural, animal and forest studies and also in privacy school training supervises nurses and midwives in Health and Nutrition.
Mr. Seck's primary and secondary studies were done in Thies and his higher studies at the University of Dakar specializing in Home Economics. He is also a graduate in nutrition from the University of Gent in Belgium and followed training in health community at the University of North Florida  in Jacksonville.
G. Umaru Sheriff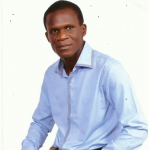 Umaru Sheriff is the National Executive Director of 4-H Liberia Incorporated and one of the key individuals that re-established 4-H in 2006 as a National NGO dedicated to teaching agriculture education and leadership to youth in Liberia. Through his leadership, a strategic plan for 4-H Liberia was developed focusing on agricultural and leadership training skills for youth. His main duties are to establish 4-H clubs, recruit and train 4-H staff and volunteers, and implement the day-to-day activities of 4-H Liberia to develop life skills in youth and build food security.
Mr. Sheriff also serves as a reconciler in his community, helping to negotiate misunderstandings among community members. His long term goal is to develop young people in his home country and in Africa through collaboration with government and non-government organizations. Mr. Sheriff has always lived in Liberia, with the exception of his time as a refugee during the Liberian Civil War which ended in 2003.  During that time, he spent five years in Sierra Leone.  He's a 2010 graduate of the University of Liberia with a BBA in Accounting and Public Administration.